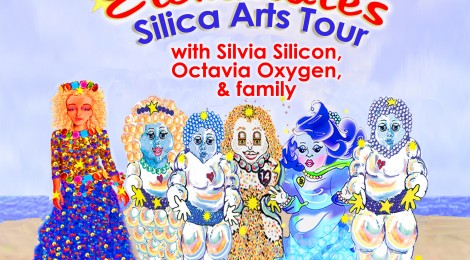 ElemMates Events: Coming Up! and past
Up Coming ElemMates Event!  Silica Atom City Art Tour!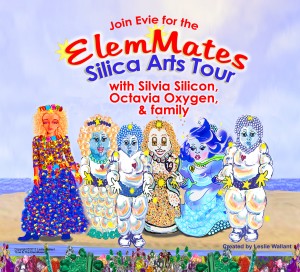 Silvia Silicon and her Oxygen friends, Octavia, Olivia, Ori and Otto bond into Silica    to make Sand, Clay and Glass. Come see how they do it.
You'll visit just some of  Atom City's Art Spots. …And it's still warm enough in            Atom City to relax at Atom City's fine sandy beaches.
             Sunday,December 7th at MondoSummit: http://mondosummit.com
Past Events from this Summer: